Engineering jobs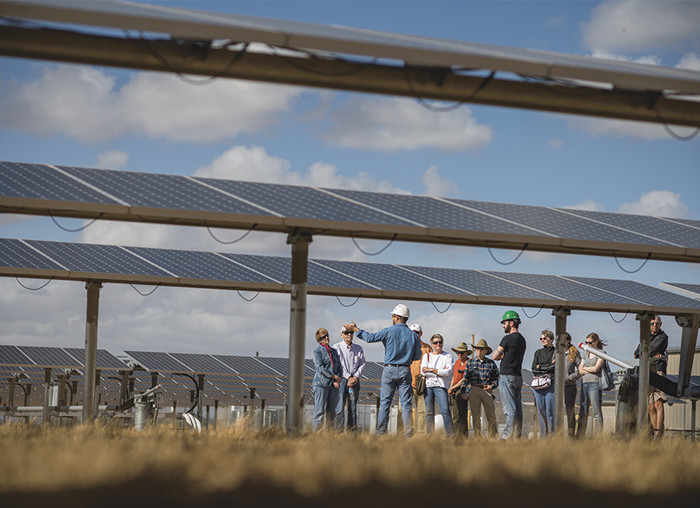 Providing electricity and water involves complex and dynamic processes that all start with sound and resourceful engineering. Our engineering team provides the technical expertise to keep the lights on and the water flowing, every second of every day. Whether it's finding ways to make our existing infrastructure more efficient and reliable, designing new facilities to meet the needs of our customers, or imagining and designing the smart grid of the future, we count on them to design the infrastructure that enables SRP to provide safe, affordable and reliable water and power.

There are currently no open positions matching this category or location.
Receive emails by subscribing to jobs matching Engineering jobs when they are posted.
The 5 most recent jobs posted by SRP are listed below for your convenience.
Results 1 – 5 of 5
Page 1 of 1
Search results for "". Page 1 of 1, Results 1 to 5
Title
Location
Date posted
Computer Operator Senior

Phoenix, AZ, US

Oct 26, 2020

0.00 mi

Information Technology

01 - REGULAR FULLTIME (ACTIVE)

AZ

Phoenix-Computer-Operator-Senior-AZ-85001

Technician Relay Senior

Phoenix, AZ, US

Oct 20, 2020

0.00 mi

Skilled Trade/Technical Speciality

01 - REGULAR FULLTIME (ACTIVE)

AZ

Phoenix-Technician-Relay-Senior-AZ-85001

Instrument & Control Specialist Valley

Phoenix, AZ, US

Oct 18, 2020

0.00 mi

Utility Operations

01 - REGULAR FULLTIME (ACTIVE)

AZ

Phoenix-Instrument-&-Control-Specialist-Valley-AZ-85001

Analyst Regulatory Senior 1

Phoenix, AZ, US

Oct 18, 2020

0.00 mi

Other

01 - REGULAR FULLTIME (ACTIVE)

AZ

Phoenix-Analyst-Regulatory-Senior-1-AZ-85001

Rotational Analyst

Phoenix, AZ, US

Oct 11, 2020

0.00 mi

Business/Professional

01 - REGULAR FULLTIME (ACTIVE)

AZ

Phoenix-Rotational-Analyst-AZ-85001