Environmental/science jobs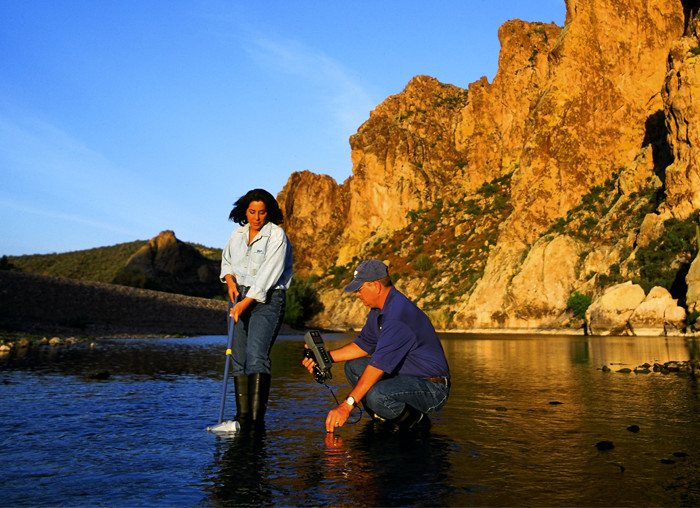 SRP is committed to the protection and preservation of natural and cultural resources. As the nation's oldest multipurpose Federal Reclamation Project, we were founded on the principle of resource stewardship. Our environmental policy and science team provides leadership and guidance to assure continuous environmental compliance while controlling environmental liabilities and costs. Working collaboratively with regulatory agencies and stakeholders, they develop innovative policies, programs and technologies to promote sustainable water and power resources, balancing the needs of our customers with the protection of the environment.

There are currently no open positions matching this category or location.
Receive emails by subscribing to jobs matching Environmental/science jobs when they are posted.
The 10 most recent jobs posted by SRP are listed below for your convenience.
Results 1 – 10 of 10
Page 1 of 1
Search results for "". Page 1 of 1, Results 1 to 10
Title
Location
Date posted
Administrative Assistant Senior

Phoenix, AZ, US

Jun 27, 2022

0.00 mi

Administrative/Clerical

AZ

Phoenix-Administrative-Assistant-Senior-AZ-85001

Digital Analytics Analyst

Phoenix, AZ, US

Jun 26, 2022

0.00 mi

Information Technology

AZ

Phoenix-Digital-Analytics-Analyst-AZ-85001

Principal Engineer/Metallurgist

Phoenix, AZ, US

Jun 25, 2022

0.00 mi

Engineering/Science/Environmental/Sustainability

AZ

Phoenix-Principal-EngineerMetallurgist-AZ-85001

Specialist Digital Control

Phoenix, AZ, US

Jun 25, 2022

0.00 mi

Skilled Trade/Technical Speciality

AZ

Phoenix-Specialist-Digital-Control-AZ-85001

7777 - Facilities Architect

Phoenix, AZ, US

Jun 25, 2022

0.00 mi

Facilities/Transportation/Supply Chain

AZ

Phoenix-7777-Facilities-Architect-AZ-85001

Real Estate Attorney

Phoenix, AZ, US

Jun 24, 2022

0.00 mi

Legal

AZ

Phoenix-Real-Estate-Attorney-AZ-85001

Lead Application Team

Phoenix, AZ, US

Jun 24, 2022

0.00 mi

Management/Supervision

AZ

Phoenix-Lead-Application-Team-AZ-85001

College Intern - PAC Engineering

Phoenix, AZ, US

Jun 24, 2022

0.00 mi

Other

AZ

Phoenix-College-Intern-PAC-Engineering-AZ-85001

Manager Facilities Project Senior

Phoenix, AZ, US

Jun 24, 2022

0.00 mi

Facilities/Transportation/Supply Chain

AZ

Phoenix-Manager-Facilities-Project-Senior-AZ-85001

Data Engineer 1,2, Senior

Phoenix, AZ, US

Jun 24, 2022

0.00 mi

Business/Professional

AZ

Phoenix-Data-Engineer-1%2C2%2C-Senior-AZ-85001