Leadership jobs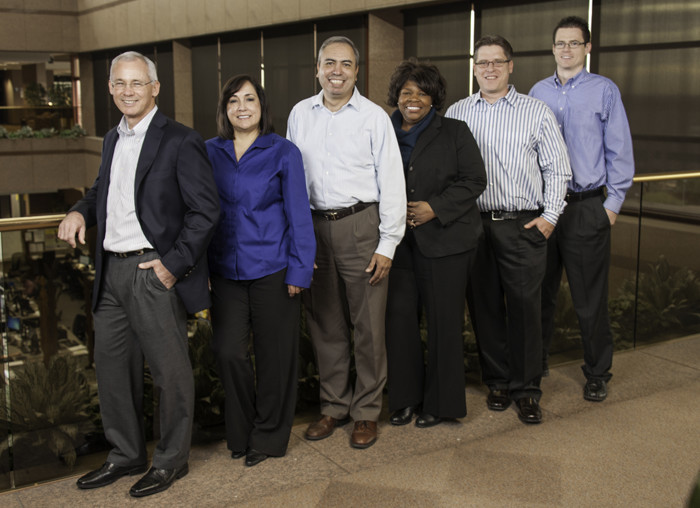 SRP has a stellar reputation for leadership in the electric and water industries and in the communities we serve. We build our leadership team through a combination of internal development of employees up through the ranks and bringing in people with experience at other organizations. We look for leaders who embrace and strengthen our culture of collaboration, stewardship, customer focus, operational excellence and safety. If you are ready for a career with strong growth opportunities, in an evolving industry that is essential to modern society, apply now to join our team of industry leaders.

There are currently no open positions matching this category or location.
Receive emails by subscribing to jobs matching Leadership jobs when they are posted.
The 10 most recent jobs posted by SRP are listed below for your convenience.
Results 1 – 10 of 10
Page 1 of 1
Search results for "". Page 1 of 1, Results 1 to 10 of 10
Title
Location
Date posted
Analyst Energy Market Operations Senior

Phoenix, AZ, US

Apr 1, 2023

0.00 mi

Utility Operations

AZ

Phoenix-Analyst-Energy-Market-Operations-Senior-AZ-85001

Engineer 1, 2, Senior

Phoenix, AZ, US

Mar 31, 2023

0.00 mi

Engineering/Science/Environmental/Sustainability

AZ

Phoenix-Engineer-1%2C-2%2C-Senior-AZ-85001

Senior Land Analyst

Phoenix, AZ, US

Mar 30, 2023

0.00 mi

Business/Professional

AZ

Phoenix-Senior-Land-Analyst-AZ-85001

Scientist/Engineer Environmental Compliance Senior

Phoenix, AZ, US

Mar 29, 2023

0.00 mi

Engineering/Science/Environmental/Sustainability

AZ

Phoenix-ScientistEngineer-Environmental-Compliance-Senior-AZ-85001

Power Delivery Project Manager Senior

Phoenix, AZ, US

Mar 28, 2023

0.00 mi

Project/Program Management

AZ

Phoenix-Power-Delivery-Project-Manager-Senior-AZ-85001

Senior Analyst Project Cost Controls

Phoenix, AZ, US

Mar 28, 2023

0.00 mi

Business/Professional

AZ

Phoenix-Senior-Analyst-Project-Cost-Controls-AZ-85001

Mechanical Engineer - Generation Engineering

Phoenix, AZ, US

Mar 28, 2023

0.00 mi

Engineering/Science/Environmental/Sustainability

AZ

Phoenix-Mechanical-Engineer-Generation-Engineering-AZ-85001

Media Relations Representative Senior

Phoenix, AZ, US

Mar 27, 2023

0.00 mi

Advertising/Marketing/Public Relations/Communicati

AZ

Phoenix-Media-Relations-Representative-Senior-AZ-85001

Application Developer 1, 2, Senior

Phoenix, AZ, US

Mar 27, 2023

0.00 mi

Information Technology

AZ

Phoenix-Application-Developer-1%2C-2%2C-Senior-AZ-85001

Analyst Budget Senior

Phoenix, AZ, US

Mar 27, 2023

0.00 mi

Business/Professional

AZ

Phoenix-Analyst-Budget-Senior-AZ-85001