Military recruiting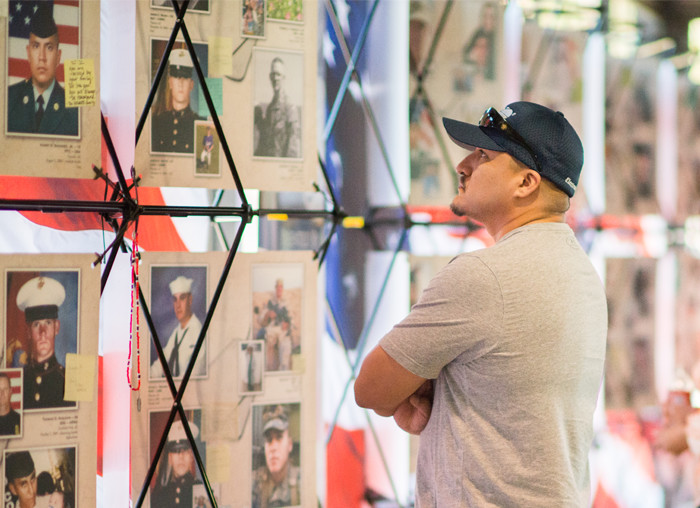 SRP has tremendous appreciation for your military service, not only for your accomplishments and sacrifices, but also because of our many shared values. Your integrity, discipline, and unrelenting commitment to service are core to our culture and approach to business. While not as fundamental as providing for the nation's security, providing water and power is essential to the vitality of our community. Your experience, skills and can-do attitude are a great fit for a rewarding career at SRP. Thank you for your service. We hope you will consider joining our team.
Find out more about Jobs for Service Members and Veterans at SRP.
To see SRP positions that fit your military experience, visit our Military Translator.

There are currently no open positions matching this category or location.
Receive emails by subscribing to jobs matching Military recruiting when they are posted.
The 10 most recent jobs posted by SRP are listed below for your convenience.
Results 1 – 10 of 10
Page 1 of 1
Search results for "". Page 1 of 1, Results 1 to 10 of 10
Title
Location
Date posted
SAP BASIS ADMINISTRATOR SENIOR

Phoenix, AZ, US

May 28, 2023

0.00 mi

Information Technology

AZ

Phoenix-SAP-BASIS-ADMINISTRATOR-SENIOR-AZ-85001

Engineer Senior - Mechanical

Phoenix, AZ, US

May 27, 2023

0.00 mi

Engineering/Science/Environmental/Sustainability

AZ

Phoenix-Engineer-Senior-Mechanical-AZ-85001

Industrial Control System Network Engineer

Phoenix, AZ, US

May 27, 2023

0.00 mi

Information Technology

AZ

Phoenix-Industrial-Control-System-Network-Engineer-AZ-85001

FOREST HEALTH ANALYST

Phoenix, AZ, US

May 27, 2023

0.00 mi

Water Resource Management

AZ

Phoenix-FOREST-HEALTH-ANALYST-AZ-85001

Water and Forest Planning Analyst

Phoenix, AZ, US

May 27, 2023

0.00 mi

Water Resource Management

AZ

Phoenix-Water-and-Forest-Planning-Analyst-AZ-85001

College Intern-Talent Acquisition

Phoenix, AZ, US

May 27, 2023

0.00 mi

Human Resources

AZ

Phoenix-College-Intern-Talent-Acquisition-AZ-85001

Outage Coordination & Operations Engineer 1, 2, Senior

Phoenix, AZ, US

May 27, 2023

0.00 mi

Engineering/Science/Environmental/Sustainability

AZ

Phoenix-Outage-Coordination-&-Operations-Engineer-1%2C-2%2C-Senior-AZ-85001

Technician Business Information Senior

Phoenix, AZ, US

May 27, 2023

0.00 mi

Administrative/Clerical

AZ

Phoenix-Technician-Business-Information-Senior-AZ-85001

Power Delivery Project Manager Senior

Phoenix, AZ, US

May 25, 2023

0.00 mi

Project/Program Management

AZ

Phoenix-Power-Delivery-Project-Manager-Senior-AZ-85001

Mechanical Engineer - Generation Engineering

Phoenix, AZ, US

May 25, 2023

0.00 mi

Engineering/Science/Environmental/Sustainability

AZ

Phoenix-Mechanical-Engineer-Generation-Engineering-AZ-85001