Skilled trades jobs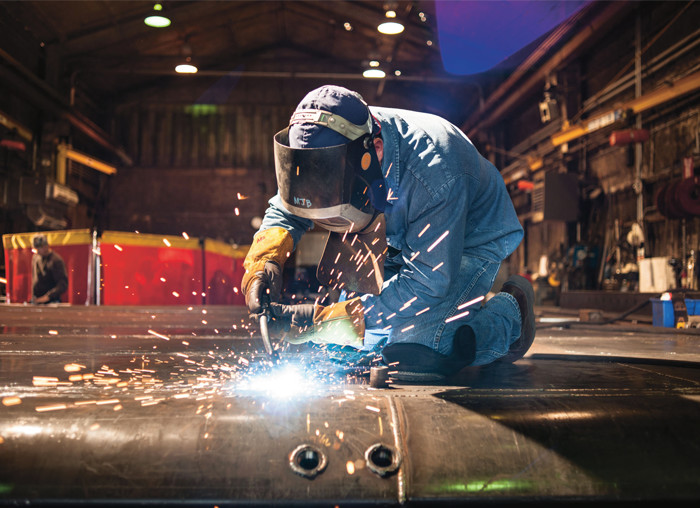 Our skilled trades' workers have truly "hands on" jobs. They operate the tools and equipment so critical to build, maintain and operate the water and power infrastructure. Linemen, electricians, heavy equipment operators, machinists, mechanics, and other trades account for over 30% of our workforce and are represented by the International Brotherhood of Electrical Workers (IBEW) Union 266. We have a rigorous, hands-on apprenticeship program and ongoing training to keep our team at the top of their game and fluent in the best safety practices. It is physically and mentally challenging work with very tangible impacts on customers and the community. We rely on their experience, skill and total commitment to safety to deliver affordable and reliable water and power.

There are currently no open positions matching this category or location.
Receive emails by subscribing to jobs matching Skilled trades jobs when they are posted.
The 10 most recent jobs posted by SRP are listed below for your convenience.
Results 1 – 10 of 10
Page 1 of 1
Search results for "". Page 1 of 1, Results 1 to 10
Title
Location
Date posted
Engineer Senior

Phoenix, AZ, US

Oct 16, 2021

0.00 mi

Engineering/Science/Environmental/Sustainability

AZ

Phoenix-Engineer-Senior-AZ-85001

Technician Business Information Senior

Phoenix, AZ, US

Oct 13, 2021

0.00 mi

Administrative/Clerical

AZ

Phoenix-Technician-Business-Information-Senior-AZ-85001

Analyst IT Systems

Phoenix, AZ, US

Oct 12, 2021

0.00 mi

Information Technology

AZ

Phoenix-Analyst-IT-Systems-AZ-85001

Industrial Hygienist

Phoenix, AZ, US

Oct 12, 2021

0.00 mi

Risk Management/Safety/Insurance

AZ

Phoenix-Industrial-Hygienist-AZ-85001

College Intern - Facilities Construction

Phoenix, AZ, US

Oct 11, 2021

0.00 mi

Facilities/Transportation/Supply Chain

AZ

Phoenix-College-Intern-Facilities-Construction-AZ-85001

Analyst Rotational Business

Phoenix, AZ, US

Oct 11, 2021

0.00 mi

Business/Professional

AZ

Phoenix-Analyst-Rotational-Business-Senior-AZ-85001

COBOL Mainframe Developer

Phoenix, AZ, US

Sep 29, 2021

0.00 mi

Information Technology

AZ

Phoenix-COBOL-Mainframe-Developer-AZ-85001

Auditor 1, 2 or Senior

Phoenix, AZ, US

Sep 28, 2021

0.00 mi

Accounting/Finance/Economics

AZ

Phoenix-Auditor-1%2C-2-or-Senior-AZ-85001

SCADA/DFA/DA Technician Electronics Senior

Phoenix, AZ, US

Sep 28, 2021

0.00 mi

Skilled Trade/Technical Speciality

AZ

Phoenix-SCADADFADA-Technician-Electronics-Senior-AZ-85001

Sr Windows Administrator

Phoenix, AZ, US

Sep 28, 2021

0.00 mi

Information Technology

AZ

Phoenix-Sr-Windows-Administrator-AZ-85001