Administration and operations jobs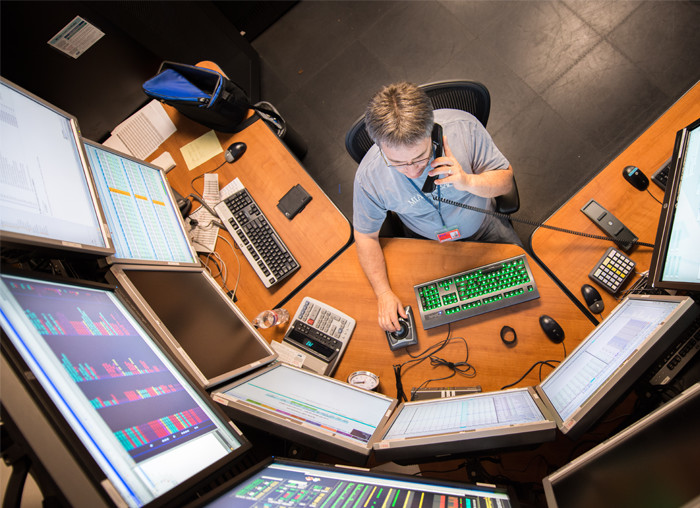 Delivering water and power efficiently and effectively requires excellence in processes and support systems across the organization. Whether in human resources, fleet maintenance, procurement/supply chain, supply and trading or many other areas, our administration and operations team members keep things moving and play a critical role in our success. They are an integral part in helping us keep our commitment of safe, affordable and reliable water and power.

There are currently no open positions matching this category or location.
Receive emails by subscribing to jobs matching Administration and operations jobs when they are posted.
The 10 most recent jobs posted by SRP are listed below for your convenience.
Results 1 – 10 of 10
Page 1 of 1
Search results for "". Page 1 of 1, Results 1 to 10
Title
Location
Date posted
Specialist NDE/QC

Phoenix, AZ, US

Dec 8, 2022

0.00 mi

Utility Operations

AZ

Phoenix-Specialist-NDEQC-AZ-85001

Senior Systems Integration Analyst

Phoenix, AZ, US

Dec 8, 2022

0.00 mi

Information Technology

AZ

Phoenix-Analyst-IT-Systems-Senior-AZ-85001

Engineer

Phoenix, AZ, US

Dec 8, 2022

0.00 mi

Engineering/Science/Environmental/Sustainability

AZ

Phoenix-Engineer-AZ-85001

College Intern

Phoenix, AZ, US

Dec 7, 2022

0.00 mi

Facilities/Transportation/Supply Chain

AZ

Phoenix-College-Intern-AZ-85001

Principal Turbine Engineer

Phoenix, AZ, US

Dec 6, 2022

0.00 mi

Engineering/Science/Environmental/Sustainability

AZ

Phoenix-Principal-Turbine-Engineer-AZ-85001

College Intern

Phoenix, AZ, US

Dec 5, 2022

0.00 mi

Information Technology

AZ

Phoenix-College-Intern-AZ-85001

Field Area Network College Intern

Phoenix, AZ, US

Dec 5, 2022

0.00 mi

Telecommunications

AZ

Phoenix-Field-Area-Network-College-Intern-AZ-85001

Engineer Senior - Mechanical

Phoenix, AZ, US

Dec 5, 2022

0.00 mi

Engineering/Science/Environmental/Sustainability

AZ

Phoenix-Engineer-Senior-Mechanical-AZ-85001

College Intern - Insights, Brand Strategy and Communications

Phoenix, AZ, US

Dec 3, 2022

0.00 mi

Advertising/Marketing/Public Relations/Communicati

AZ

Phoenix-College-Intern-Insights%2C-Brand-Strategy-and-Communications-AZ-85001

Strategist Corporate Communications

Phoenix, AZ, US

Dec 2, 2022

0.00 mi

Advertising/Marketing/Public Relations/Communicati

AZ

Phoenix-Strategist-Corporate-Communications-AZ-85001